Hey Leslie –
Hope all is well. I was just hanging with our pup and wanted to let you know how much we love her. She is an exceptional puppy. She truly has been amazing. Thank you so much. We absolutely love her.
Austin Gaines
Leslie and Robert Jarrell are both friendly and professional, often an unusual combination. My pre purchase investigation found nothing but praise for their service and dogs, all of which appear to be happy and healthy. We're very pleased with our pup and it appears that she is with us. We've both had dogs for most of our lives but neither of us imagined that a dog could be as smart and loving as a golden until we adopted our first 13 years ago. She's healthy, active and unbelievably loveable and still with us.
Dale & Pat Gaudet
Baton Rouge
Dale & Pat Gaudet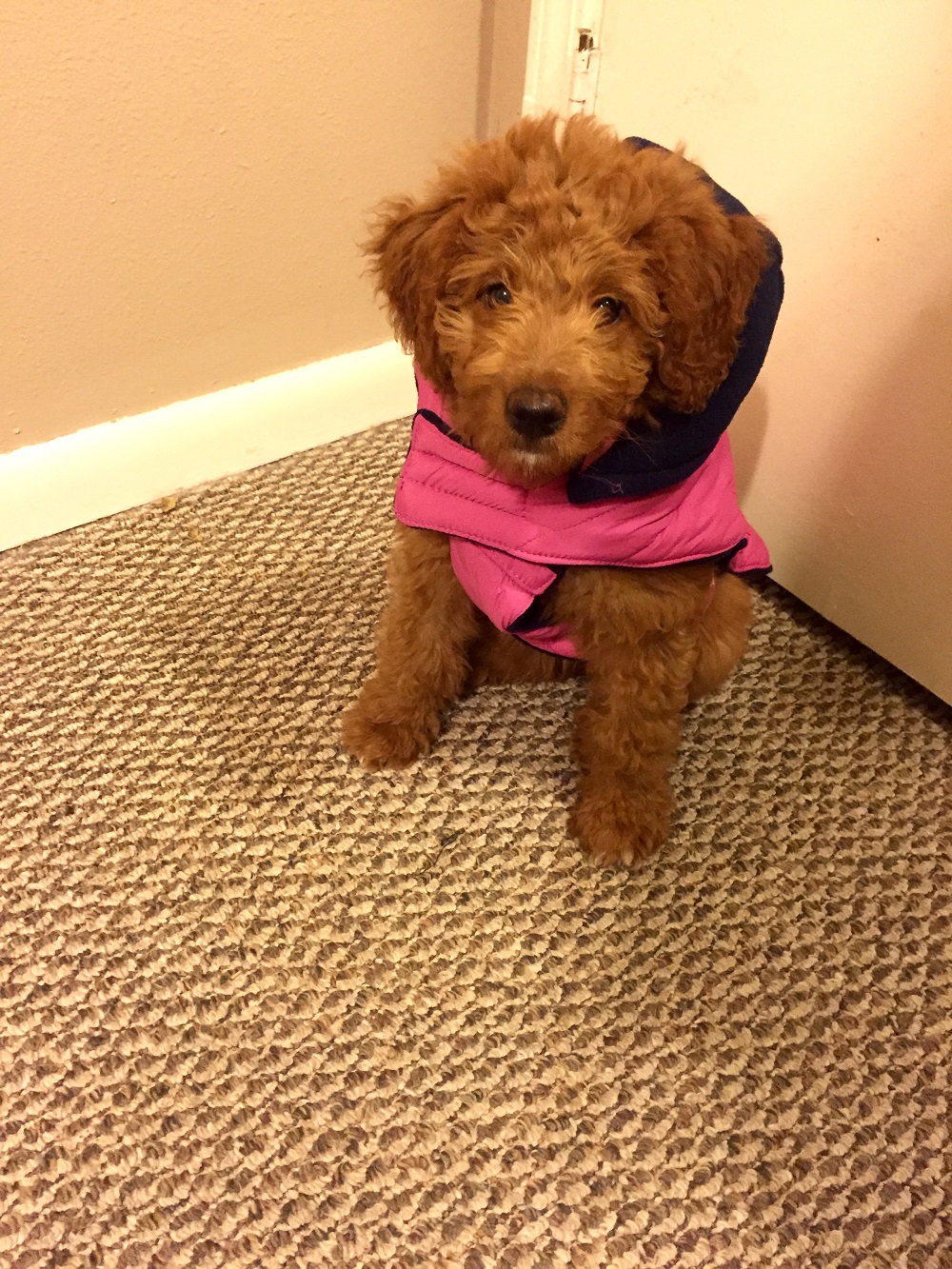 Hi Mrs Leslie! It's Mallory, just wanted to send you a few pictures of Luna. She is currently 11.8 pounds and is doing great! I couldn't be happier with the choice I made, she is perfect. Thank you!!
Mallory
We now have our gorgeous Bayley from Charm and Charlie, my sister has the wonderful Nellie from Charlie and Jewel ( everybody's love) and Dynamo our little Obie from Missippi and Flyboy.
Hands full but simply amazing, gorgeous, fun, loving pups which are ridiculously heathy and the loves of our life
What an unbelievable group we got
Love hunnington farms
Kathleen Drew
Thank you for our precious pups!!!! We LOVE Maggie and Molly!!!! They are soooo adorable and smart!!!! …like Barley!!!!
Below are some pictures for y'all. Praying for continued healing for Robert and for a perfect smooth transition for all of you with Jennifer moving. We will be back again. ..we love Hunnington Doodles!!!! =)
Blessings,
The Dwyers. .Sean, Linda, Barley, Molly and Maggie
Linda Dwyer
Hello,
Just wanted to shoot you an email real quick updating you on the golden doodle we bought from y'all last year. He was from Murr and Hemi's litter last year and since we've gotten Buddy, he's been worth every penny and more! The wife and I can't thank you enough for letting us bring this joy into our lives!!!
Kade Ordoyne
Mr. & Mrs. Jarrell,
We just want you to know that WE LOVE TUCKER!!!
That puppy is perfect for us!!! His demeanor is that of a genuinely happy child!!!
He is everything you said he would be — AND MORE!!!
THANK YOU — THANK YOU — THANK YOU!!!
Funny thing, the 1st week we had him, we went to a friends home in our neighborhood. We saw a man walking a white puppy! Turns out, that puppy is either Tucker's brother or cousin. Such a small world.
Again, Thank You for the Joy you have brought to our lives.
Best Best Wishes & God Bless,
Johnny Mann
Johnny Mann
Hey Leslie,
I hope this email finds you doing good. My name is Mike, and I bought a male golden that I named "Bear" from you about a year and a half ago. He came from a litter from Tess and Banks. It is definitely a compliment to you and Hunnington because he is a fantastic dog in every way. I don't believe I've ever met a dog with such personality. When he goes to the vet or walks in the park, people will come up to me and say you must have gotten him from across the lake at Hunnington. Even the Vet knew where he was from when she first met him. The vet even said, "there is no mistaking Hunnington goldens!" You definitely are a cut above the rest with quality dogs. I had Bear fixed last year and now I am looking for a female companion for him because he is a very social dog. Naturally, I would like to get her from you. I don't know if you have any females puppies available or possibly even an young adult female that you are looking to sell. Look forward to hearing from you. Thanks again, Mike D.
Mike D.
I have three goldens from Hunnington Farms and they are my best friends. they each have
their own personalities. They are healthy, beautiful, sweet, and adorable, loves you uncondionally. I would love to have another one, but my family thinks I'm already crazy. It's like yu can't get enough of that wonderful feeling a golden gives you. Thank you Hunnington Farms!
Sally R.
Huntington Farms is a fantastic kennel to do business with–we got our JRT from there and our Golden —fixing to get another JRT from them. Wonderful people wonderful breeder wonderful dogs!
Kathye B.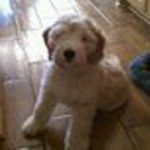 This is my cute little Sadie Ann. We got her in May.
Love her so much.
Thank you Hunnington Farms
Sadie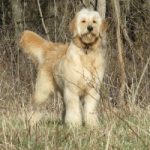 Dear Leslie, Doug,
Here is a photo of Dusty at 9 months old and 75 lbs. We are proud of his selection as Dog of the month for May for Blue Buffalo. Thanks again for a wonderful Dog. We will sent you a link to his feature page in May.
Alan & Suzy
Hello, Leslie,
I just ran across an old "Rolodex" card with your contact info on it, and decided to look up your kennel to see if you all were still there. We bought a Golden Retriever puppy, a female, from you almost 12 1/2 years ago. My parents had purchased a Jack Russell Terrier from you and had noticed your beautiful Goldens. I'd had a Golden before kids, and was ready to add a dog to our family. My parents lived in New Orleans, and my three children and I drove in to see the puppies on a visit to them from Houston. All I had ever read about beautiful, well-formed Goldens, I saw in your beautiful dogs. We fell in love with them and chose a puppy. My parents picked her up when she was ready to go, and drove her to us in Lafayette, a half-way meeting place.
From the beginning, Coco was not only a beautiful puppy, but an incredibly special, loving and smart dog. She learned so readily, and grew into an amazing dog, and we all loved her so very much. Actually, everyone who met her loved her, and thought that she was THE most beautiful, sweet girl they'd ever met. One friend always commented on her walk…"like she was on a modeling runway…so regal…just like a showgirl!" Not an unfriendly cell in her body, she was friends with all people and dogs she encountered. We trusted her implicitly around anyone…except food on the table…she did steal once in a while, but was always so embarrassed when we caught her! She gave and wanted love unabashedly. Really, right to the very end. She did die, last June.
We still miss her….as my son says," There will never be another one like Coco…or one as good." That is the truth. Coco was so very special. I wanted you to know how much she was loved!
Kay
Hi Leslie…. it's Donna. Nicholas is doing fabulous…and yes we agree, gorgeous! You produce the most beautiful goldens. I can't tell you the number of times people say they know he is from Hunnington because of his appearance. Even though he is now 12, he still acts like he is young. People are amazed when I tell… them his age. Thank you so much for Nicholas….he is the heart of our family!
Donna V.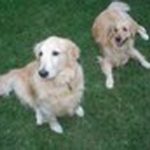 Our Hunnington Farms dogs: Meggie (on the right) is the daughter of Twice as Hot 2 and Halley's Comet and Chloe is the daughter of Diesel and Peach Cobbler. Both are incredibly sweet dogs!
Galia C
I second that! My Lilly, one of Leslie's goldens, comes with me to work every day as a therapy dog. She has the best personality.
Lisa S.
I have now two Jack Russell's that I have gotten from Leslie! They are the best dogs I've ever had. Leslie, you are the best! Thanks for great dogs or might I say"great babies"!!!
Letha F.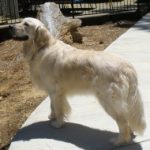 Leslie… You have the greatest dogs in the world. The temperament and affection that they show is above all others. Congratulations to you for great and fine breeding of this breed… I have one I know.
Margie S.
I have had four goldens from Hunnington Farms and they are the most well behaved, healthy dogs. I know many, many friends, family, and even a vet that own Hunnington Goldens. She breeds wonderful dogs and they have brought such joy to my life. Best darn goldens in the world!
luvgoldens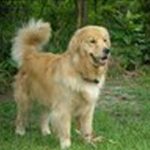 When I am asked where I got "Journey", I am no longer suprised by the responses that I hear. More times than not, "Oh, I can tell he is a Hunnington Golden!" Leslie was amazing in every respect. After losing our 13 year old Golden, I was a bit nervous about picking just the right pup that would adjust to our lifestyle. Well, he is amazing! I cannot thank Leslie enough for putting up with my questions, visits, and timeline of a "Grand"baby's birth. Hunnington Farms is a very special place and Leslie is a very special person!
Suzie A.
I can't say enough about my puppy and the breeders of him. They are very thorough, knowledgeable, and were willing to answer any questions I had. They went over and above to see that I got what I wanted and stayed way past the time they were supposed to close. I'd recommend them to anyone who wants a healthy, happy, well adjusted puppy. I've had mine for one day and he's running around happy and playing.
imtheherc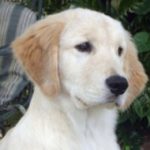 I recently took my family to visit Hunnington Farms so my children could see where their "Nana" was born. The entire visit was such a delight, starting with playing with the puppies, to helping to exercise older goldens, and ending with playing with "Larry" the goat. My kids will never forget their wonderfil day at Hunnington. "Nana" is now seven and is happy and healthy. Hunnington is a beautiful, well-manicured property with lovely goldens dotting the landscape.
haroldt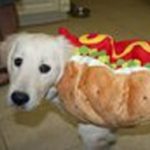 From the moment I placed my first phone call to Hunnington I was impressed. We do not live locally and were not able to hand pick our puppy. We shared with Hunnington Farms what we wanted in a dog and Leslie chose the perfect dog for us. We are constantly getting compliments on Trixie from vets and trainers on what a fabulous dog we have. We will definitely use Hunnington Breeders in the future.
Emily D.
I recently purchased a golden from Hunnington Farms and toured the whole facility. Our puppy is only six months old and already knows over ten different commands. He is happy, healthy, and extremely outgoing. I have been asked by several people where we got him and they complimented on how beautiful he is.
TGouner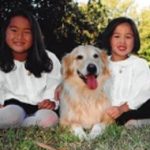 I became acquainted with Hunnington Farms through friends in New Orleans who had gotten two beautiful dogs from Hunnington. We now have two goldens from Hunnington. The eleven year old is gorgeous, super sweet, and everything you could ask for in a dog. She is an angel in dog fur. She has no medical issues and the vet remarked yesterday what great shape she is in for her age. Our second is eighteen months old. She is smart, smart, and quite simply the most beautiful dog I have ever seen. She is a joy. We also have several friends here in Lafayette who have gotten goldens from Hunnington. Again, they are gorgeous dogs who are happy and healthy. Their families adore their dogs. Leslie shows buyers all of the information about the parents and their x-rays for hip and elbow dysplasia as well as that same information for several generations. The Hunnington dogs we have now have all been healthy, beautiful dogs with exceedingly nice temperaments. Some are big dogs and some are not. They are everything you could ask for in a dog and more. The kennel has a number of dogs, but they all look clean, happy, and healthy.
Lafayette Lawyer